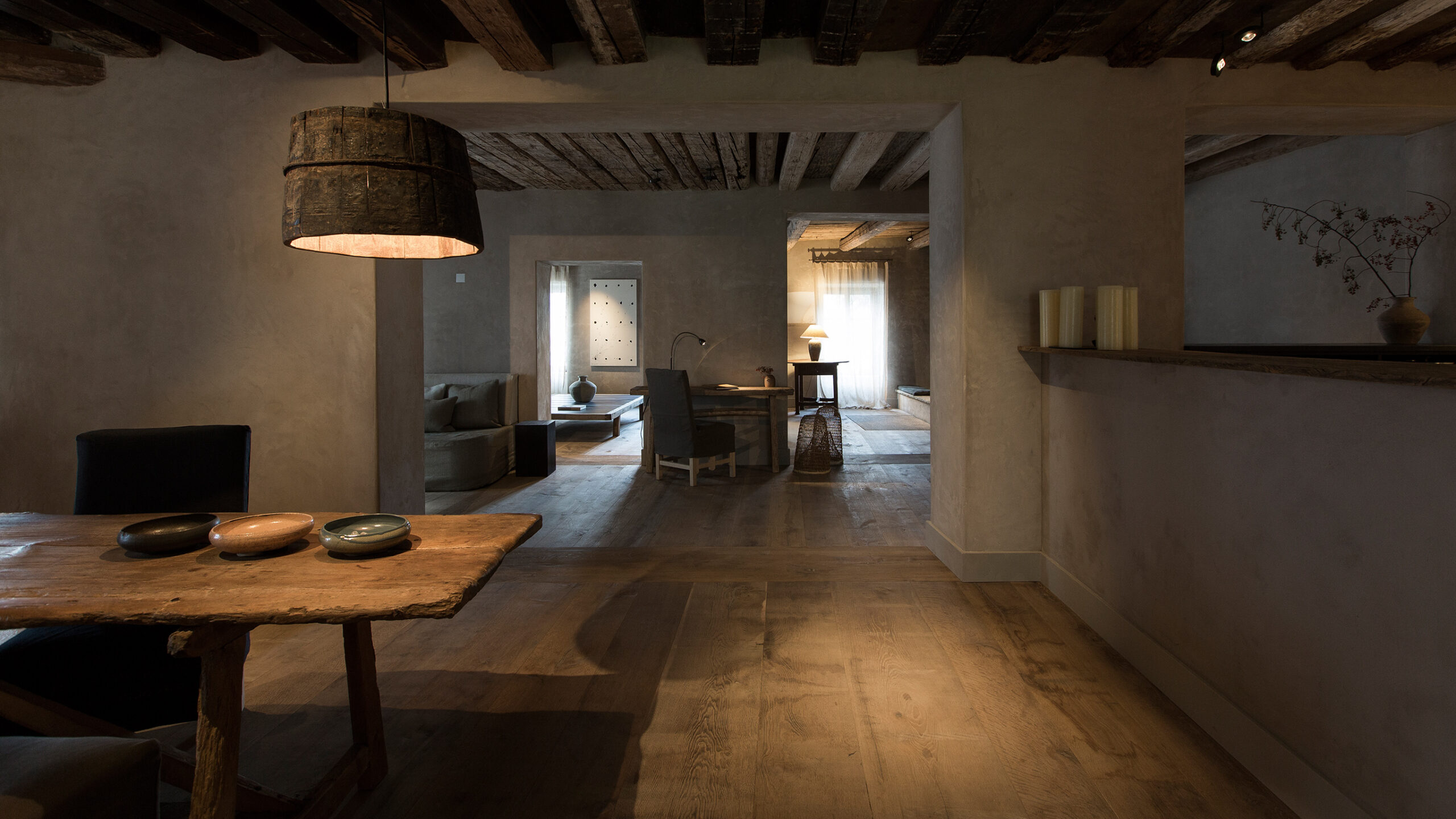 Cutting-edge design behind historic walls
The combination of loving renovation and the demand for the highest level of living comfort make the Townhouse Weisses Kreuz a unique property in Salzburg's old town. A wealth of invisible measures have been taken to preserve the house for centuries to come. For example, old ceilings were carefully uncovered and concrete ceilings installed above them to improve sound and fire protection.
All newly acquired old wooden doors were also soundproofed. Sustainable design is reflected in both the building's interior and exterior.
The existing building fabric was preserved as far as possible and supplemented with stone and reclaimed wood where necessary.
The entire house is lime-plastered inside and out and coloured with natural pigments. In addition to a pleasant, natural room atmosphere, this has created durable surfaces that gain in beauty with age and through the imperfections of the craftsmanship.
The furniture was designed in accordance with the principle of the entire house – "The Beauty of Imperfection" – including unique pieces designed by Axel Vervoordt. The combination of historical and modern elements has resulted in a contemporary style of living that is unparalleled in Salzburg.
 Together with its over 100 m2 garden at the foot of the fortress hill – which can truly be described as a rarity in the old town – the Townhouse Weisses Kreuz forms a unique ensemble for Salzburg.  
The house
Lounge
Our spacious lounge is available for you to relax in at any time. Enjoy your breakfast in our lounge as well at our large antique table.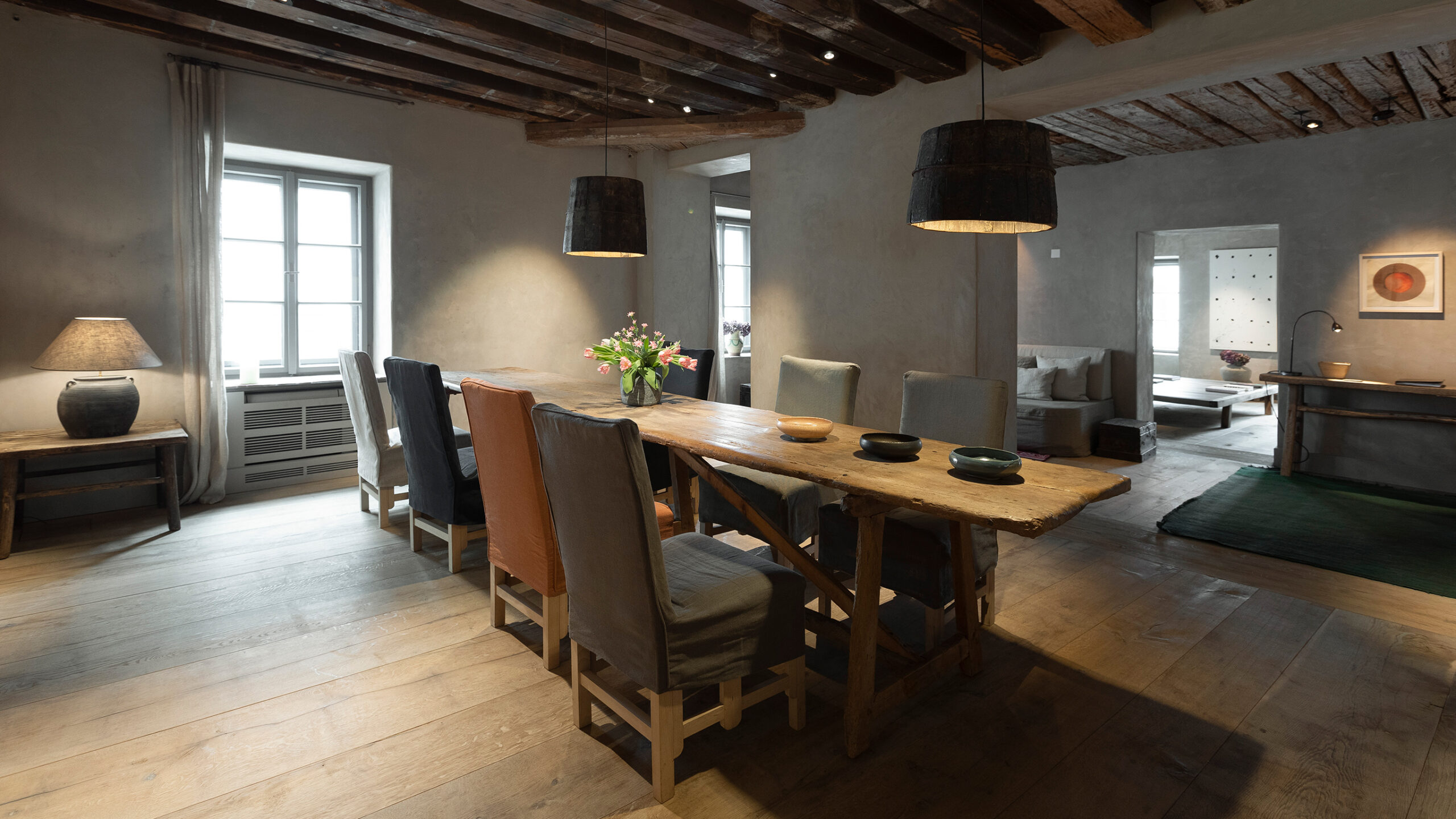 The house
Honesty Bar
Help yourself to hot and cold drinks
at our honesty bar at any time.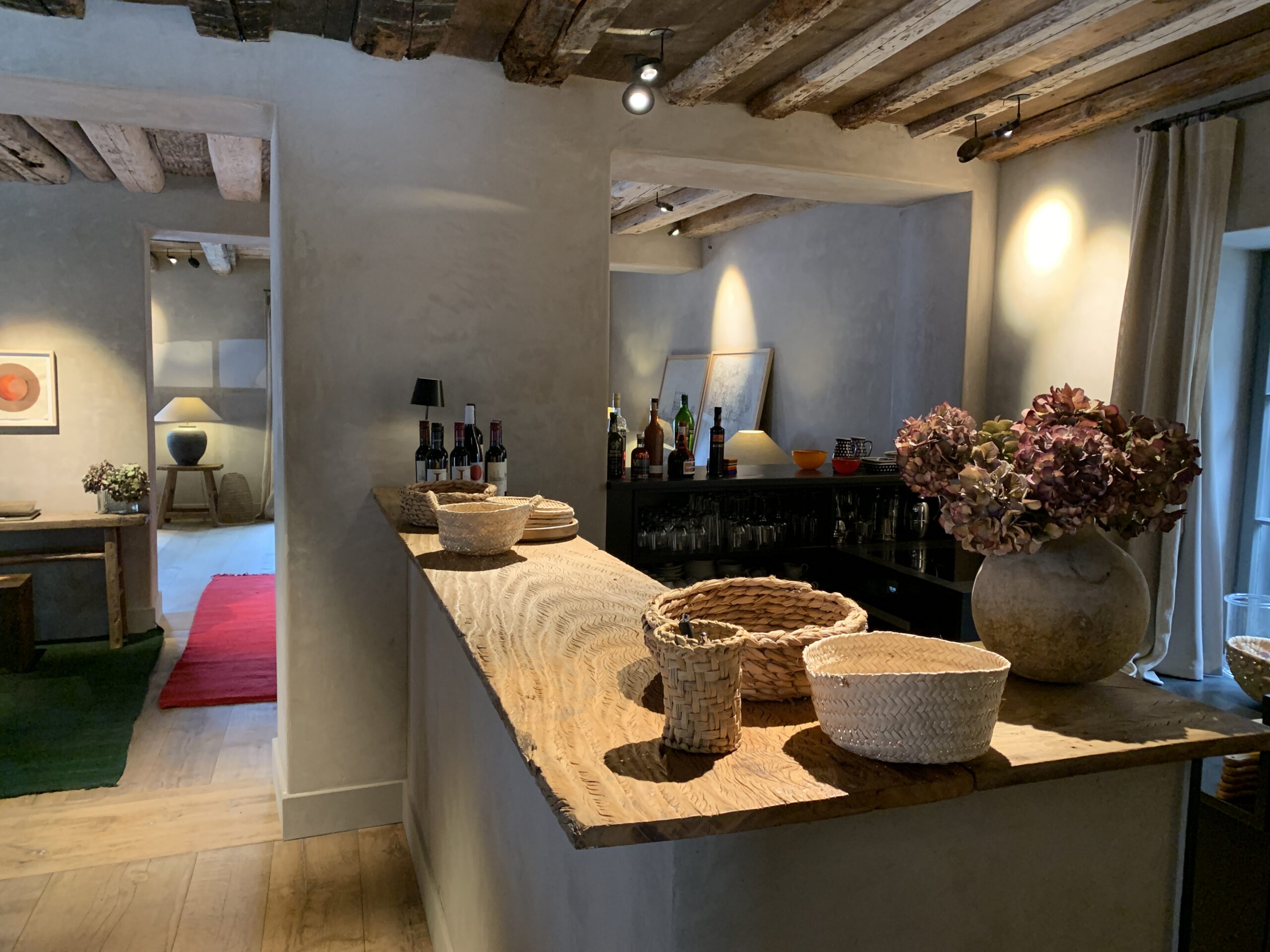 The house
SPA Area
To relax, you are welcome to use our steam bath, which includes a spacious shower and rest area.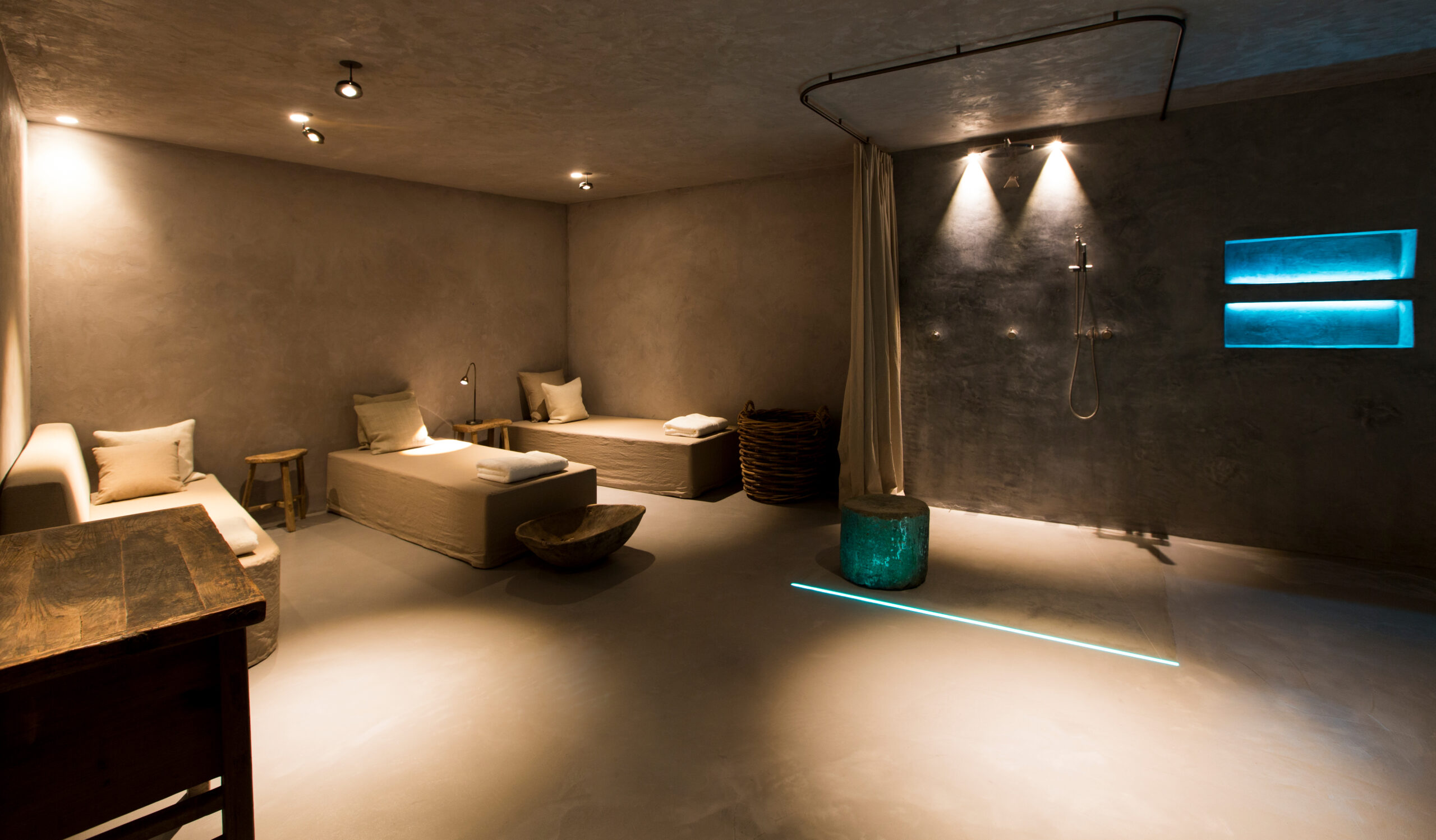 The house
Garden
When the weather's nice in summertime, use our garden as your quiet zone in the centre of the city. Start your day there with breakfast and end it in the evening with a bottle of wine.