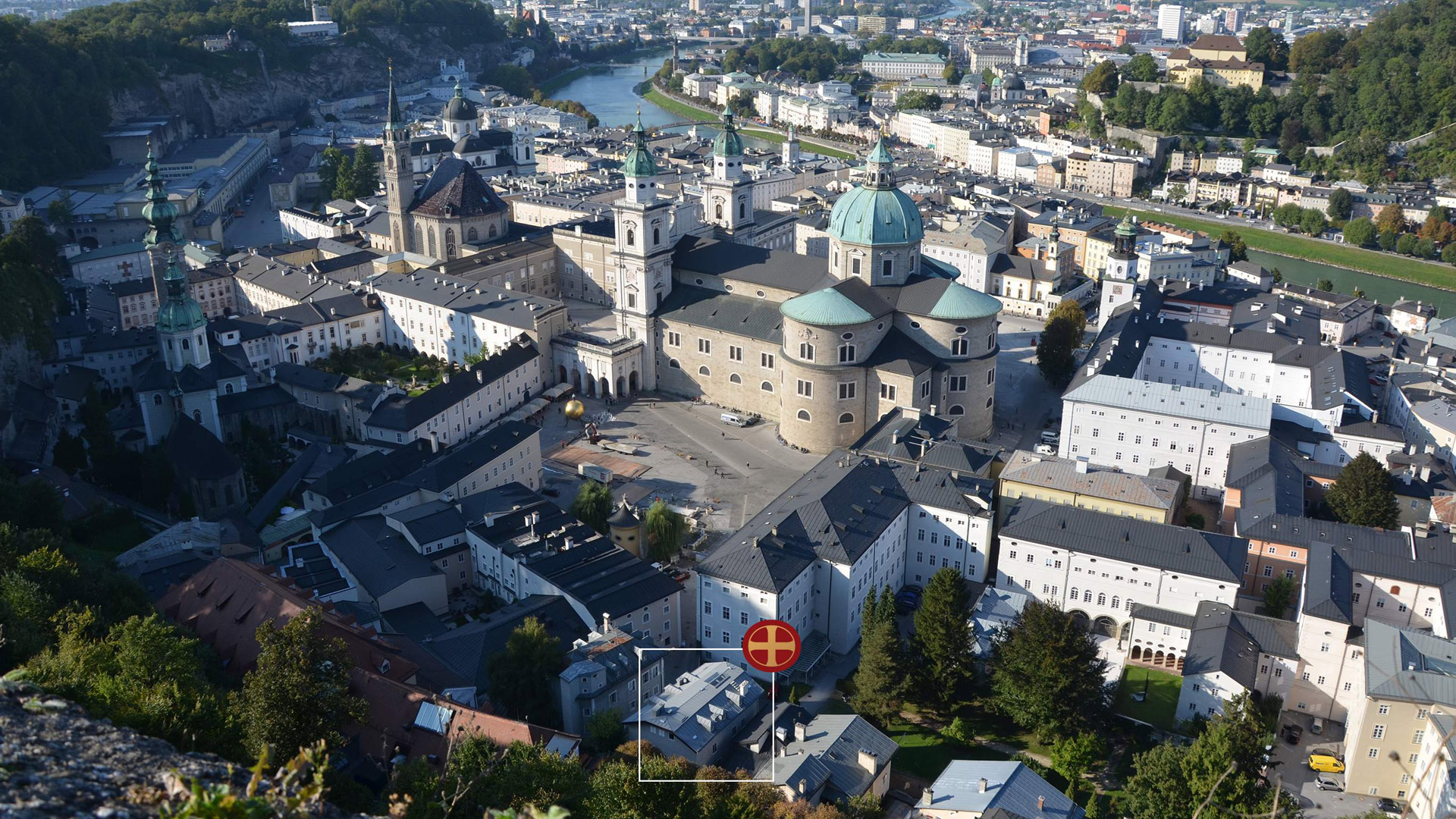 Contact
Townhouse
Weisses Kreuz
Biguna GmbH
Bierjodlgasse 6
5020 Salzburg
+43 662 265872
 Arrival by car
Please enter Rudolfskai 37 into your GPS system.
At the pedestrian light turn right onto Mozartsquare.
There you will find a bollard system for which you need a code. 
We will send you the code by e-mail a few days before your arrival.
Follow the red arrows on the map to get to our house.
Please do NOT use your GPS system! It will guide you wrong.
After your check in we have to ask you to park your car in the nearby parking garage of the "Barmherzigen Brüder" at Kajetanerplatz 2. . 
You also can drive directly to the parking garage. 
For the short walk to our house please follow the green arrows on the map.
We can offer you a special parking rate. Please pay and collect your exit ticket at our reception.